John W. Snell Photography
---

Home

Blue Ridge Parkway.

Contact Info john@johnsnellphoto.com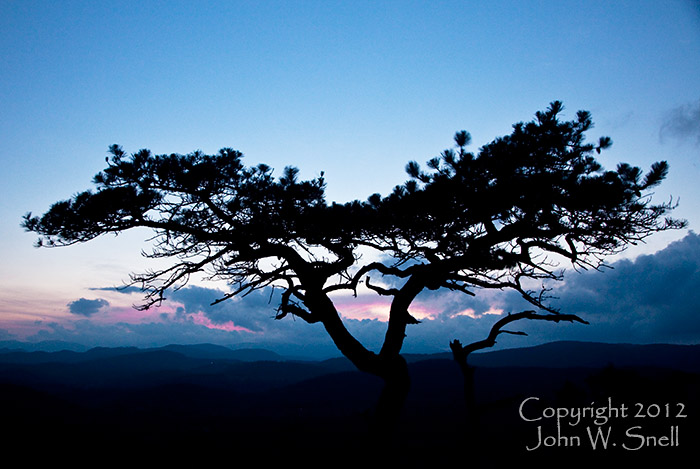 All images and text © Copyright John W. Snell, 1999-2014.
This page last updated on July 1, 2014.
Evening Comes to Flat Rock
At Blue Ridge Parkway milepost 308.3 is the trailhead to Flat Rock, a large outcrop that provided this wonderful view of the western skies at sunset. The hike up is little more than a third of a mile, well worth the effort..

Last | Next