John W. Snell Photography
---

Home

Blue Ridge Parkway.

Contact Info john@johnsnellphoto.com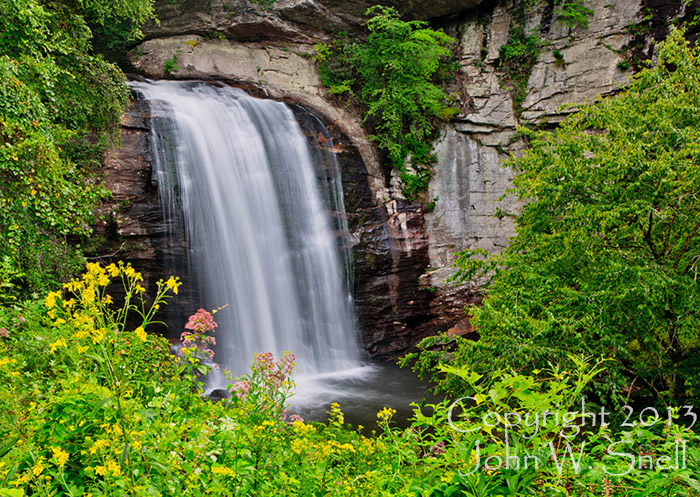 All images and text © Copyright John W. Snell, 1999-2014.
This page last updated on July 1, 2014.
Looking Glass Falls
A testament to Looking Glass Falls' popularity as a picturesque photo spot and great wading/swimming hole is the 500-foot-long pull-off beside the falls. This location is approximately 9.5 miles east of the Blue Ridge Parkway on Hwy 276. Summertime flowers provide a colorful accent to this scene.

Last | Next