John W. Snell Photography
---

Home

Blue Ridge Parkway.

Contact Info john@johnsnellphoto.com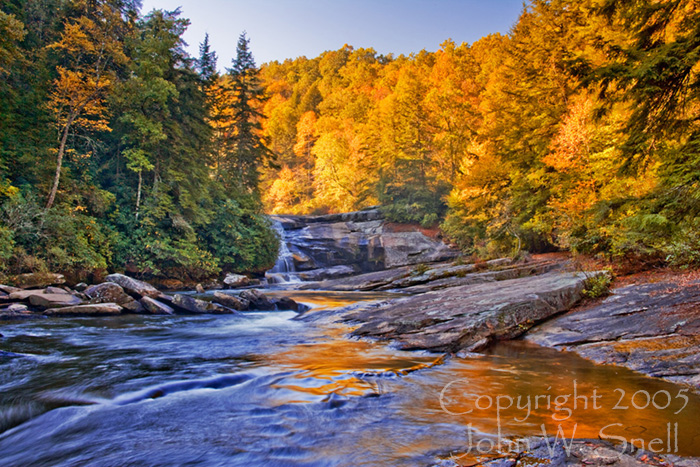 All images and text © Copyright John W. Snell, 1999-2014.
This page last updated on July 1, 2014.
Triple Falls Reflection
Located just a few minutes southeast of Brevard, NC, DuPont State Forest offers a stunning array of waterfalls. A trio of cascades known as Triple Falls is a focal point of the forest. Shown here is an autumn reflection of the uppermost of the waterfall trio.

Last | Next