John W. Snell Photography
---

Home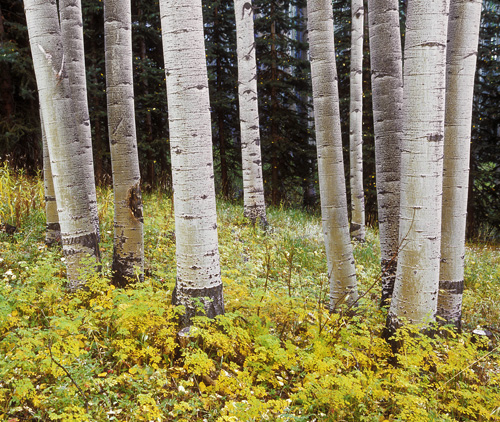 All images and text © Copyright John W. Snell,1999-2009.
This page last updated on January 6, 2009.
Among the Aspens on Roaring Fork Road
One of my goals on this 2002 trip was to make an image that invites the viewer into an aspen grove...makes them feel a part of the scene. This is the closest I came to achieving that.

Last | Next