John W. Snell Photography
---

Home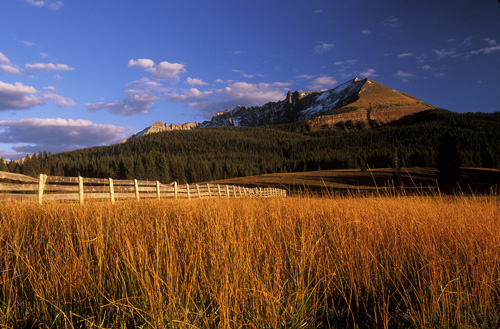 All images and text © Copyright John W. Snell,1999-2009.
This page last updated on January 6, 2009.
Sheep Mountain and Corral
I loved the view of Sheep Mountain and the sheep corral fence leading up to it. I felt that taking the picture while lying in the golden grass made for a much nicer perspective.

Last | Next