John W. Snell Photography
---

Home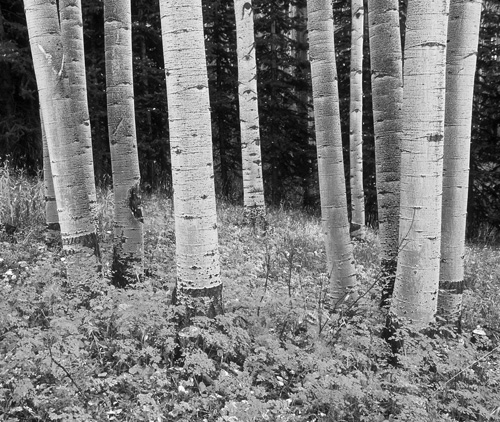 All images and text © Copyright John W. Snell,1999-2009.
This page last updated on January 6, 2009.
Among the Aspens in Black and White
Adobe Photoshop allows one to do fun darkroom play, allowing "what if" scenarios to be played out rapidly at times. I wondered what "Among the Aspens" would look like in black and white. Now we know!

Last | Next