John W. Snell Photography
---

Home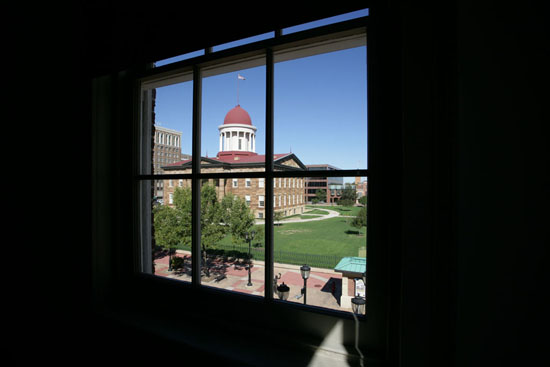 All images and text © Copyright John W. Snell,1999-2009.
This page last updated on January 6, 2009.
Lincoln's Office View
While practicing law and serving in the Illinois state legislature, Lincoln and his law partner, Billy Herndon, occupied third floor office space in Springfield across the street from the Illinois capitol, which can be seen here through the window of the law offices. This stately structure served as the capitol from 1839 until 1876, and is now designated as the Old State Capitol State Historic Site .

Last | Next