John W. Snell Photography
---

Home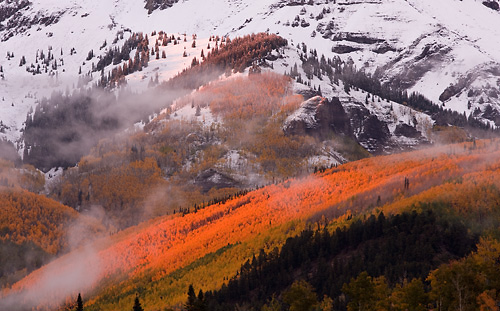 All images and text © Copyright John W. Snell,1999-2002.
This page last updated on January 6, 2009.
Aspens Aglow
My wife, Anne, and I watched the sun drop behind the western horizon from our vantage point at Mountain Village above Telluride. Across the valley to the north, a mountainside of aspen trees glowed as they soaked in the day's final rays of light.

Last | Next