John W. Snell Photography
---

Home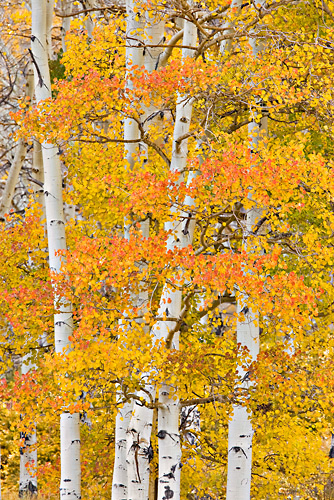 All images and text © Copyright John W. Snell,1999-2009.
This page last updated on March 6, 2009.
Aspen Delight
Despite admitting to the occasional practice of simply aiming my camera into the woods and snapping a picture, I nevertheless feel that some of these serendipitous efforts result in a "keeper." These aspen treetops were isolated with the help of 420mm of lens magnification.

Last | Next