John W. Snell Photography
---

Home

West Virginia

Contact Info john@johnsnellphoto.com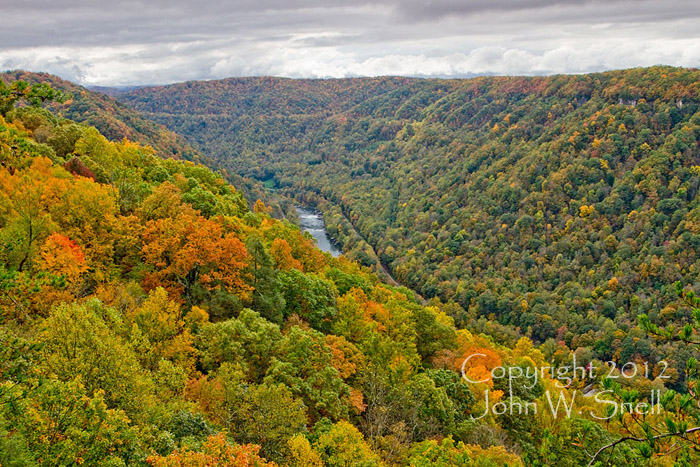 All images and text © Copyright John W. Snell, 1999-2012.
This page last updated on September 30, 2012.
View from Beauty Mountain
A vantage point along the road to Beauty Mountain, a popular rock climbing area approximately 2 miles upstream from the New River Bridge, provides a spectacular view of the New River Gorge.

Last | Back to West Virginia Thumbnail Page