John W. Snell Photography
---

Home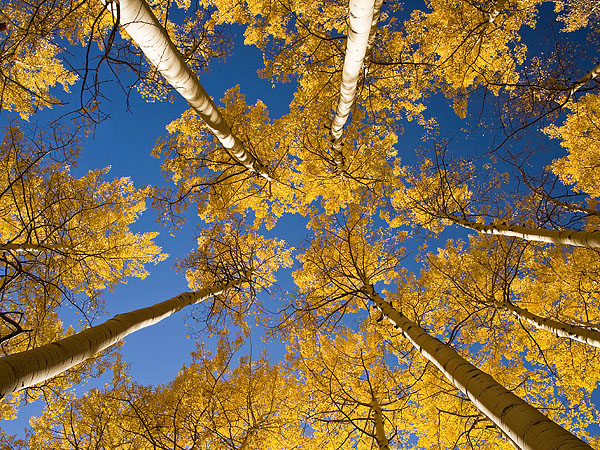 All images and text © Copyright John W. Snell,1999-2009.
This page last updated on October 20, 2010.
Up through the Aspens
Pointing the camera skyward in a grove of aspens in autumn can produce awesome results, and this one, with the blue and yellow complementing each other, is no exception.

Last | Back to More Colorado page