John W. Snell Photography
---

Home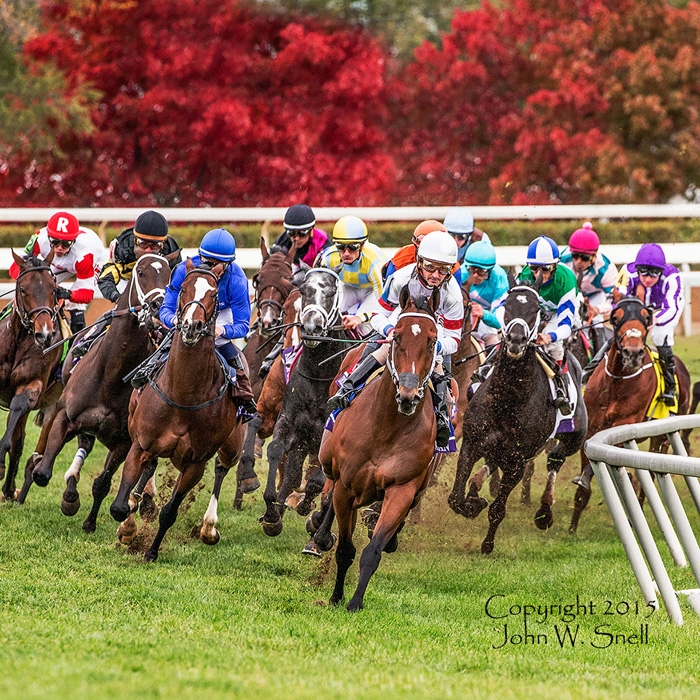 All images and text © Copyright John W. Snell, 1999-2018.
This page last updated on August 30, 2018.
Thunder on the Turf
You can almost feel the ground shake when a dozen thousand-pound horses come charging around the first turn at Keeneland. And if you catch the fall hues at the right time, there is a total explosion of color to behold!

Last | Next