John W. Snell Photography
---

Home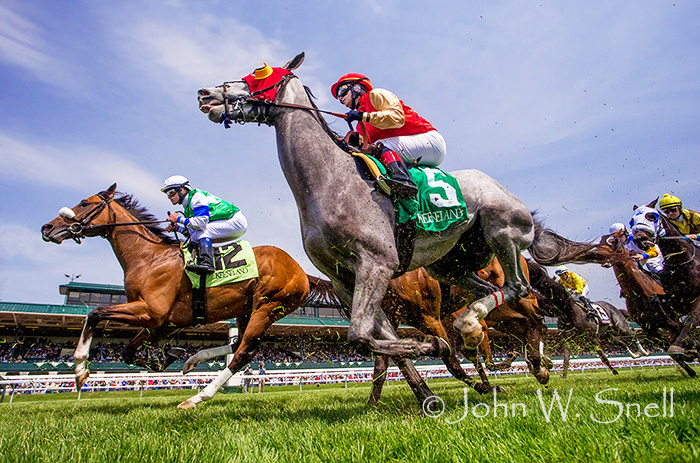 All images and text © Copyright John W. Snell, 1999-2018.
This page last updated on August 30, 2018.
Tearing up the Turf
In order to truly "see" the action from beneath the rail, you have to do it through the eyes of a camera that's mounted there and triggered remotely. The photos that result are somewhat the luck of the draw. But sometimes it all comes together.

Last | Next