John W. Snell Photography
---

Home

Blue Ridge Parkway.

Contact Info john@johnsnellphoto.com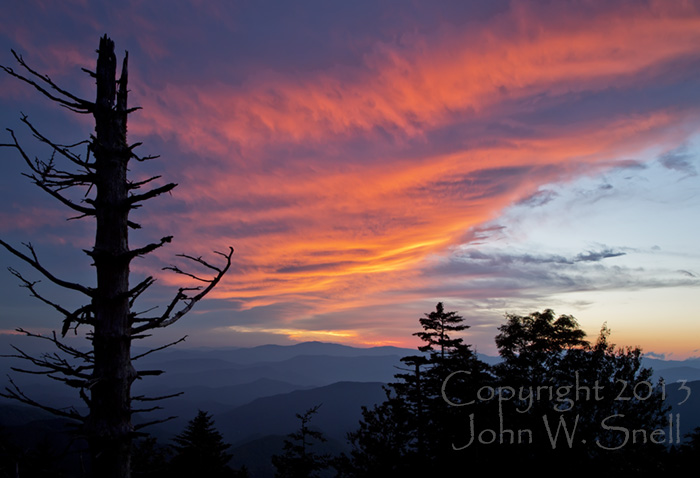 All images and text © Copyright John W. Snell, 1999-2014.
This page last updated on July 1, 2014.
Sunset at Waterrock Knob
Because of the stunning vistas that can be experienced here, Waterrock Knob, located at milepost 451.2 on the Blue Ridge Parkway, is a popular spot for watching sunsets. The parking lot and visitor center are situated at an elevation of 6,000 feet, so bring a jacket, even in mid-summer, as it can become rather chilly when darkness arrives.

Last | Next