John W. Snell Photography
---

Home

Red River Gorge
Gallery 4

Contact Info john@johnsnellphoto.com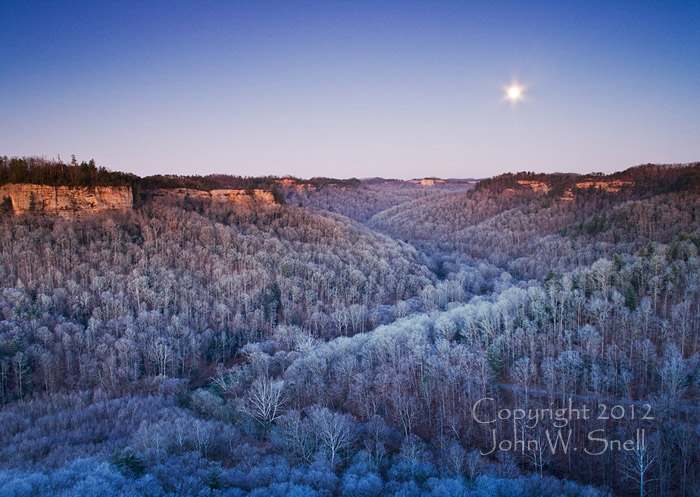 All images and text © Copyright John W. Snell, 1999-2008.
This page last updated on August 30, 2008.
Star of Auxier Ridge
No, it's not a star, but the moon setting above distant Auxier Ridge early one frosty January morning gives a stellar appearance. The image was taken from the Chimney Rock Overlook.

Last |Next