John W. Snell Photography
---

Home

Blue Ridge Parkway.

Contact Info john@johnsnellphoto.com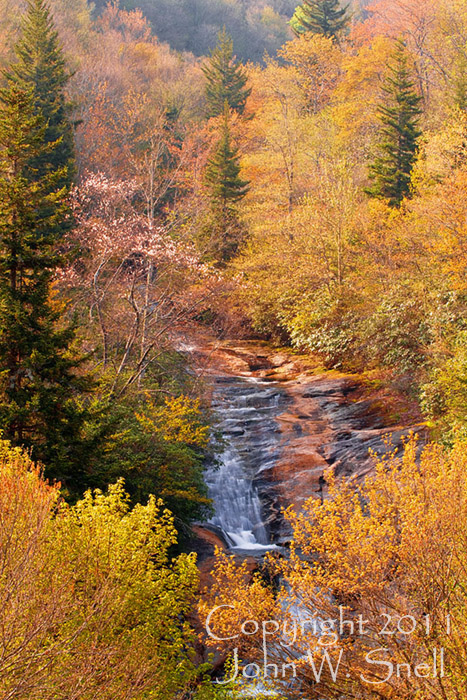 All images and text © Copyright John W. Snell, 1999-2014.
This page last updated on July 1, 2014.
Slick Rock Falls
Though officially known as "Bubbling Spring Branch Cascades," I choose to use the moniker "Slick Rock Falls" as an apt description of this waterfall. It's viewable from Hwy 215 about 1.8 miles north of the Blue Ridge Parkway, but only when the summer foliage has not completely obscured the view. A short, steep downhill trek and a rock-hop stream crossing will put you at the base of the cascade, so you may climb up alongside the cascades and enjoy them up close and personal.

Last | Next