John W. Snell Photography
---

Home

Red River Gorge
Gallery 1

Contact Info john@johnsnellphoto.com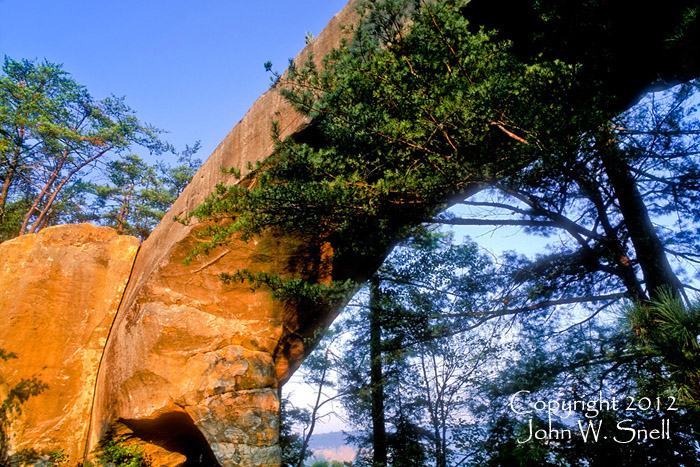 All images and text © Copyright John W. Snell, 1999-2012.
This page last updated on July 6, 2012.
Sky Bridge
Most people photograph this natural arch from a vantage point a couple of hundred yards away. I've shot it from there, but prefer this more intimate view of it. It's probably the most accessible arch in the Gorge, located a stone's throw from a paved parking area.

Last | Next