John W. Snell Photography
---

Home

River Cities of Kentucky



Contact Info john@johnsnellphoto.com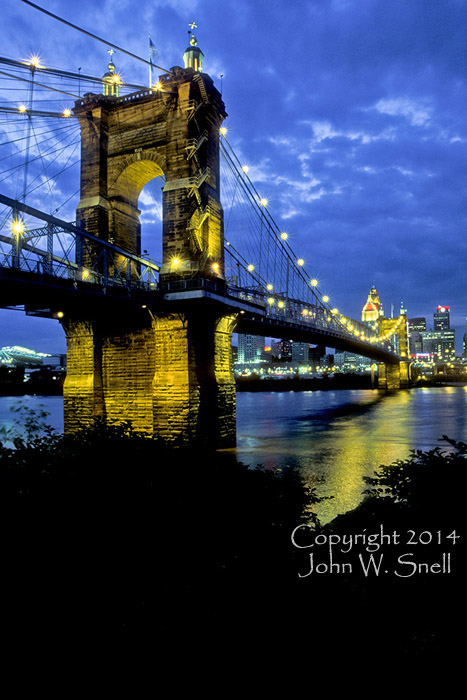 All images and text © Copyright John W. Snell, 1999-2014.
This page last updated on January 18, 2014.
Roebling Bridge at Dusk
This stately old Roebling bridge has linked Covington, Kentucky to Cincinnati, Ohio for decades. Cincinnati Reds fans fondly recall parking their cars on the Kentucky side of the river and walking across this span to attend baseball games.

Last | Next