John W. Snell Photography
---

Home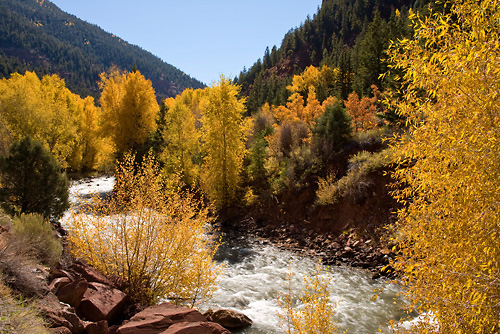 All images and text © Copyright John W. Snell,1999-2009.
This page last updated on January 6, 2009.
Roaring through the Canyon
Backlit cottonwood trees glow in the bright sunlight, as the San Miguel River courses its way through the mountains. The river eventually joins the Dolores River some 80 miles to the north.

Last | Next