John W. Snell Photography
---

Home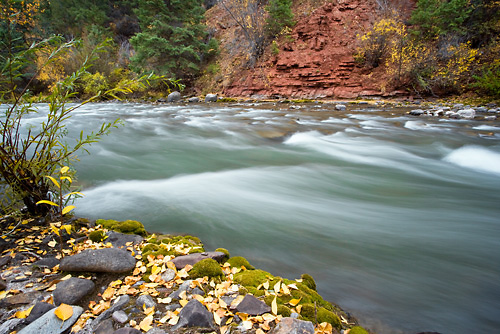 All images and text © Copyright John W. Snell,1999-2009.
This page last updated on January 6, 2009.
River and Red Rock
I love photographing water scenes, in part because they tend to offer lots of options for exploring one's creativity. This scene of the San Miguel River incorporates red rock, blue green water and a sprinkling of cottonwood and other leaves in the foreground.

Last | Next