John W. Snell Photography
---

Home

West Virginia

Contact Info john@johnsnellphoto.com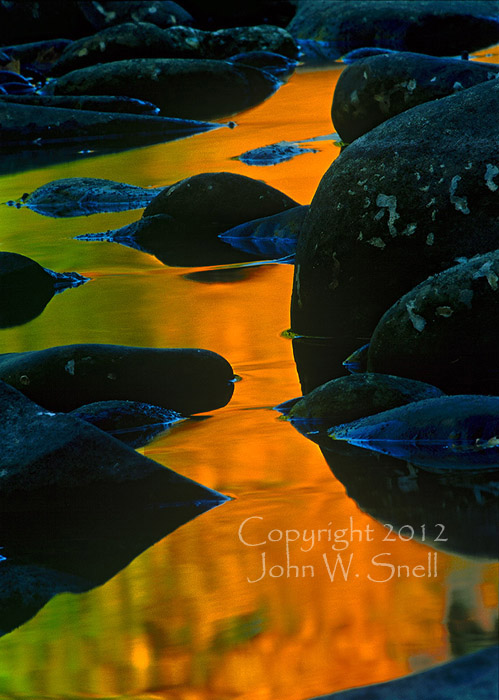 All images and text © Copyright John W. Snell, 1999-2012.
This page last updated on September 30, 2012.
River Aglow
The color reflecting between the rounded stones of this West Virginia stream was fall foliage brightly lit by late afternoon sun. The blue tinge edging the stones is the reflected sky. Yes...the original film really looks like this!.

Last | Next