John W. Snell Photography
---

Home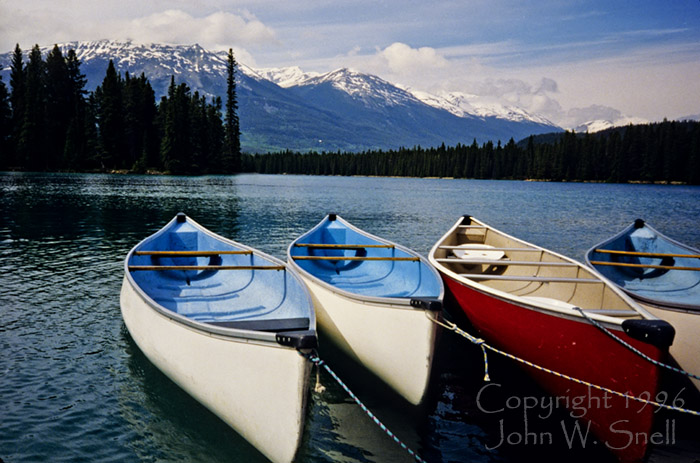 All images and text © Copyright John W. Snell, 1999-2014.
This page last updated on July 10, 2014.
Ready to Launch
At the northern end of the Icefields Parkway lies Jasper National Park. These canoes docked near the Jasper Lake Lodge await tourists who wish to paddle around this beautiful body of water.

Last | Next