John W. Snell Photography
---

Home

Blue Ridge Parkway.

Contact Info john@johnsnellphoto.com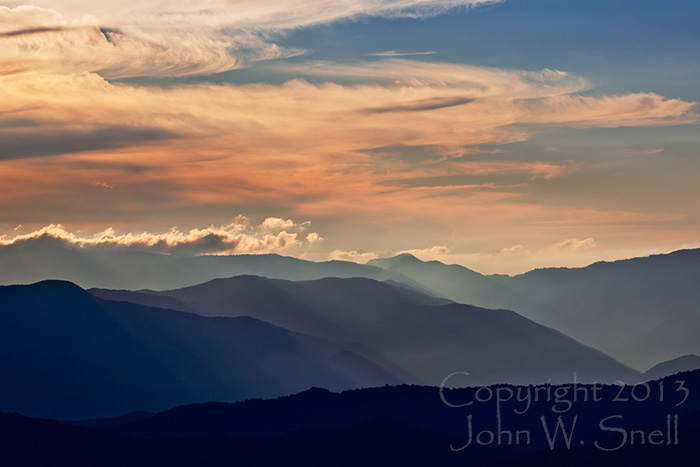 All images and text © Copyright John W. Snell, 1999-2014.
This page last updated on July 1, 2014.
Prelude to Sundown
Sometimes the drama accompanying a sunset can occur prior to or after the moment when the sun ducks behind the horizon. This pre-sunset image taken from Waterrock Knob along the Blue Ridge Parkway is a display of serene beauty.

Last | Next