John W. Snell Photography
---

Home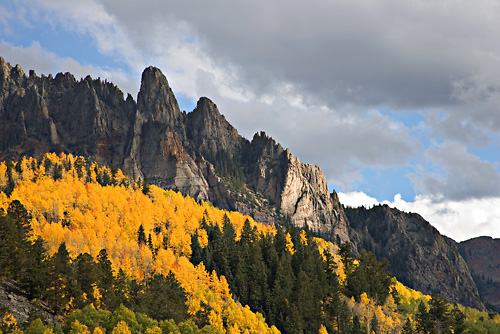 All images and text © Copyright John W. Snell,1999-2009.
This page last updated on January 6, 2009.
Peaks above Ophir
If there's a prettier place in the world to photograph aspen trees in the fall than in the Telluride area, I can't imagine where it would be. Colorful foliage cascades down from rugged peak after rugged peak, many of them covered with early autumn snow. The small community of Ophir is nestled in the valley behind these mountains.

Last | Next