John W. Snell Photography
---

Home

Red River Gorge
Gallery 2

Contact Info john@johnsnellphoto.com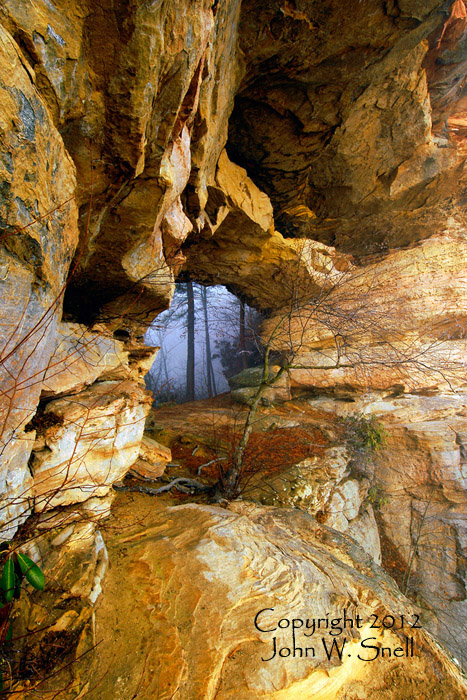 All images and text © Copyright John W. Snell, 1999-2012.
This page last updated on July 6, 2012.
"On the Other Side" - Double Arch
On a cold February morning, thick fog shrouded the ridgetops in the gorge and nicely diffused the sunlight to aid in creating this photo of Double Arch.

Last | Next