John W. Snell Photography
---

Home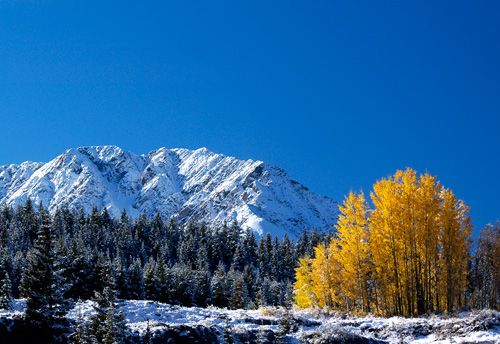 All images and text © Copyright John W. Snell,1999-2009.
This page last updated on January 6, 2009.
Seasons in Transition
Yellow aspens contrast with the blue sky and are dwarfed by a snow-covered mountain in the background. This site is just south of Molas Pass along the Million Dollar Highway.

Last | Next