John W. Snell Photography
---

Home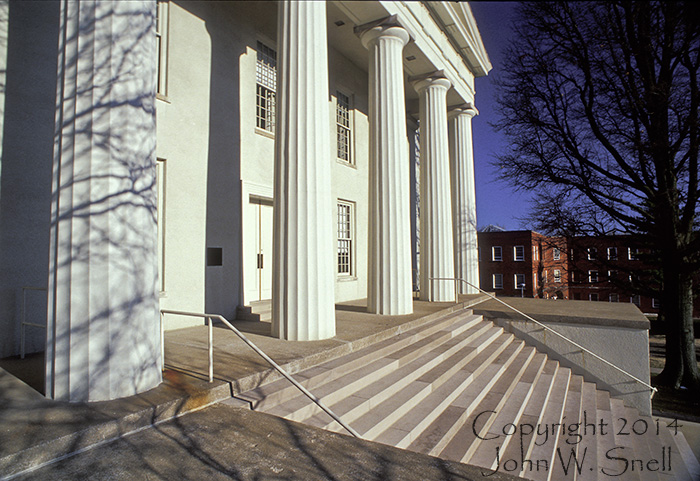 All images and text © Copyright John W. Snell,1999-2014.
This page last updated on January 13, 2014.
Side View of Old Morrison
Transylvania University
Six white columns (one is out of the picture to my left) figure prominently in the architecture of Old Morrison. Part of the L.A. Brown Science Building is visible in the background.

Last | Next