John W. Snell Photography
---

Home

River Cities of Kentucky



Contact Info john@johnsnellphoto.com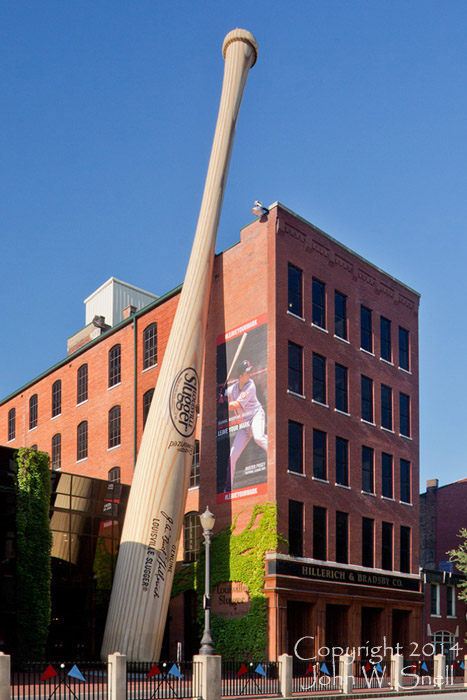 All images and text © Copyright John W. Snell, 1999-2014.
This page last updated on January 18, 2014.
Louisville Slugger Museum & Factory
Probably the best known of all baseball bats is the Louisville Slugger, the bat of choice for many major league baseball players for decades. This "largest bat in the world" leaning against the building is a replica of former homerun king, Babe Ruth's bat. The museum is one of downtown Louisville's biggest attractions.

Last | Next