John W. Snell Photography
---

Home

River Cities of Kentucky



Contact Info john@johnsnellphoto.com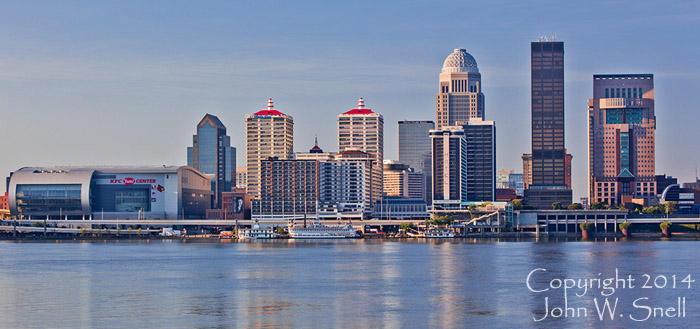 All images and text © Copyright John W. Snell, 1999-2014.
This page last updated on January 18, 2014.
Louisville Skyline
This daytime view of the Louisville skyline was taken in the summer of 2013. The view has changed in recent years with the addition of the KFC Yum Center on the left.

Last | Next