John W. Snell Photography
---

Home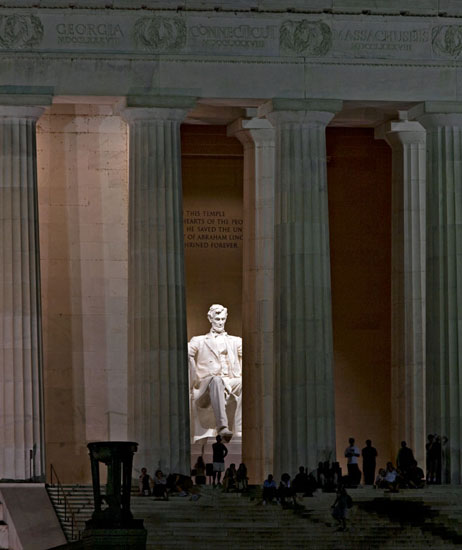 All images and text © Copyright John W. Snell,1999-2009.
This page last updated on January 6, 2009.
Lincoln through the Darkness
The monument erected in Lincoln's honor in Washington, DC is an impressive structure. Equally impressive were the steady streams of people who climbed its steps on this hot August night to visit the site.

Last | Next