John W. Snell Photography
---

Home

River Cities of Kentucky



Contact Info john@johnsnellphoto.com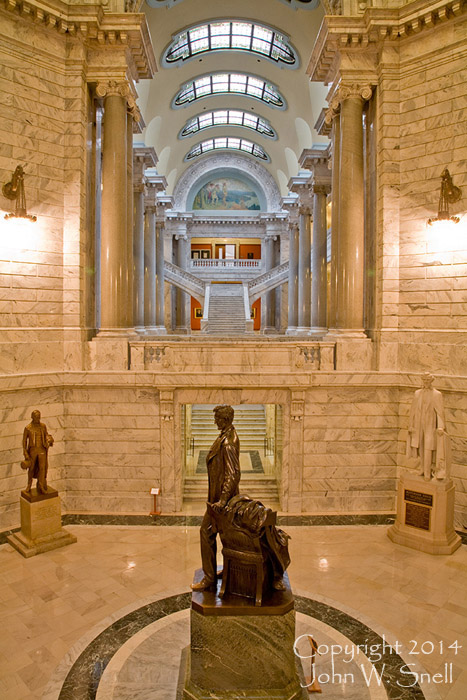 All images and text © Copyright John W. Snell, 1999-2014.
This page last updated on January 18, 2014.
Lincoln Statue in Rotunda
This statue of Abraham Lincoln, a Kentucky native and the 16th president of the U.S., is the focal point of the Kentucky capitol rotunda. Many of the estimated 70,000 annual visitors to the site rub the toe of his boot, presumably for good luck, resulting in toe's bright shine.

Last | Next