John W. Snell Photography
---

Home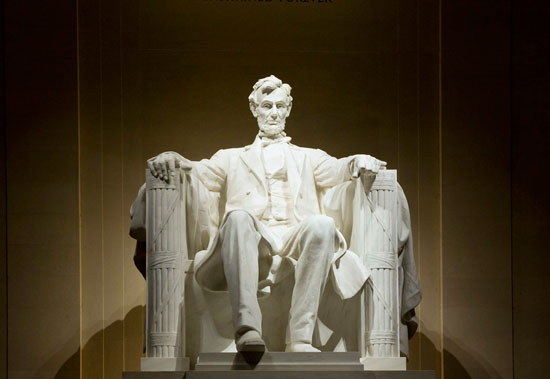 All images and text © Copyright John W. Snell,1999-2009.
This page last updated on January 6, 2009.
Lincoln Memorial Statue
The focal point of the Lincoln Memorial in Washington, DC is this 19-foot-tall statue of the nation's beloved 16th President. The statue gazes through massive columns, across a reflecting pool toward the Washington Monument and the U.S. Capitol building.

Last | Next