John W. Snell Photography
---

Home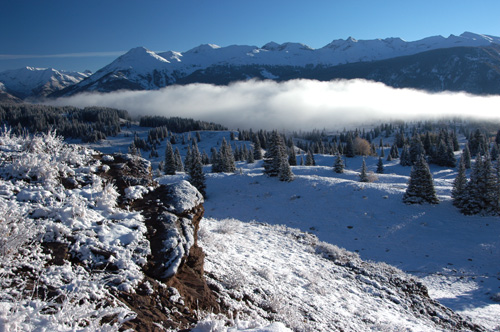 All images and text © Copyright John W. Snell,1999-2009.
This page last updated on January 6, 2009.
Lifting Fog at Molas Pass
While driving north to Silverton on a snowy afternoon in early October, I was determined to check things out at Molas Pass the next morning. It was a snow-covered wonderland, with lifting fog adding drama to the scene.

Last | Next