John W. Snell Photography
---

Home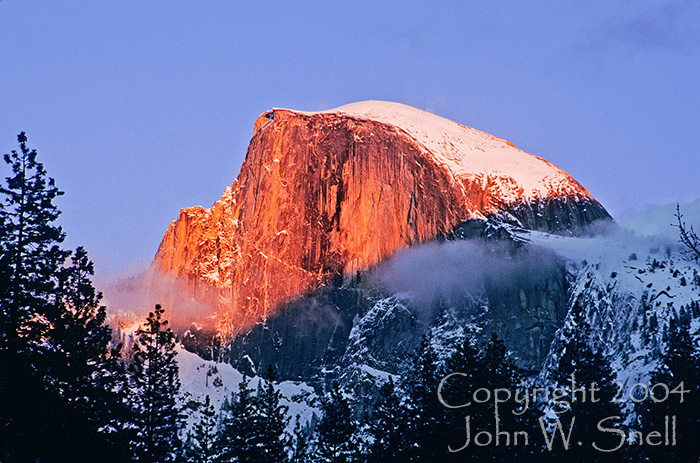 All images and text © Copyright John W. Snell, 1999-2014.
This page last updated on July 8, 2014.
Last Light on Half Dome
When I arrived at the Sentinel Bridge in hopes of photographing Half Dome at the end of the day, the view was obscured by clouds. In minutes, however, the clouds drifted away, revealing Half Dome bathed in the warm light of sunset.

Last | Next