John W. Snell Photography
---

Home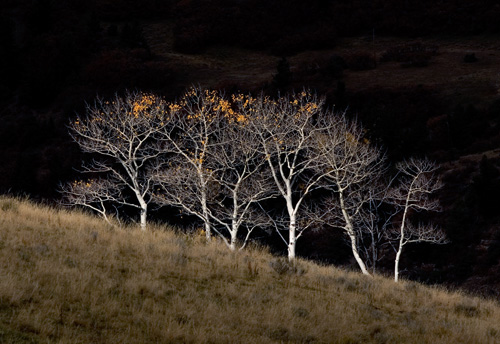 All images and text © Copyright John W. Snell,1999-2009.
This page last updated on January 6, 2009.
In the Light
I was driving along Airport Road just outside of Telluride, Colorado, when I noticed light beams sweeping across the landscape as clouds raced through a turbulent sky. These isolated aspen trees, nicely separated from the distant background, were great subjects to photograph when the moving light beams illuminated them.

Last | Next