John W. Snell Photography
---

Home

More Keeneland & Horses



Contact Info john@johnsnellphoto.com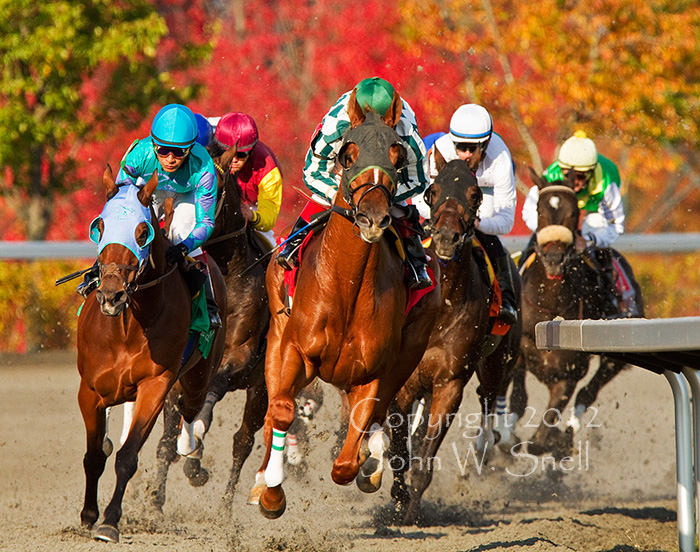 All images and text © Copyright John W. Snell, 1999-2012.
This page last updated on November 11, 2012.
In a Blaze of Color
Thoroughbred racing is a colorful sport, made even more colorful during the fall racing meet at the beautiful Keeneland Race Course in Lexington, Ky. Illumination from late afternoon sun on the last day of this October racecard accentuates the color and the action even more.

Last | Next