John W. Snell Photography
---

Home

Red River Gorge
Gallery 2

Contact Info john@johnsnellphoto.com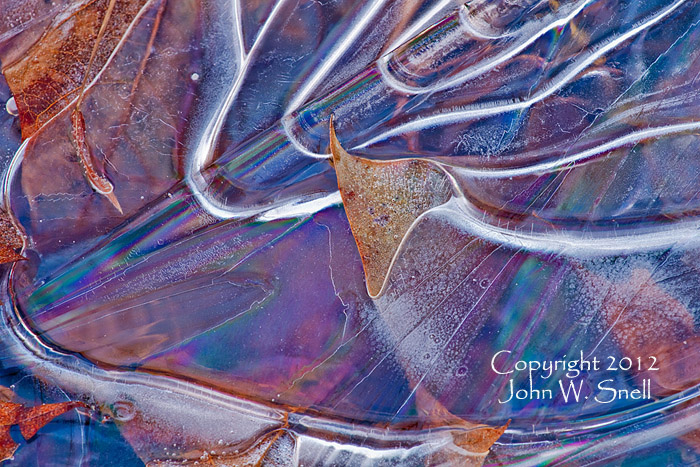 All images and text © Copyright John W. Snell, 1999-2012.
This page last updated on July 6, 2012.
Frozen Intensity
Frigid weather can have a very creative effect on water. This colorful arrangement of leaves and vivid colors set off by a series of ice seams is another example of winter's artistry.

Last | Next