John W. Snell Photography
---

Home

Red River Gorge
Gallery 6

Contact Info john@johnsnellphoto.com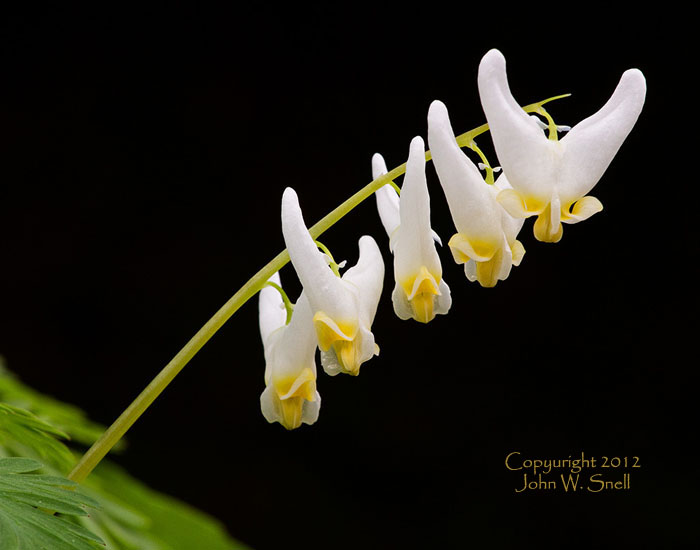 All images and text © Copyright John W. Snell, 1999-2012.
This page last updated on July 4, 2012.
Five Little Dutchmen
Delicate wildflowers like Dutchman's breeches can be a challenge to photograph, as they tend to dance around in the slightest breeze. I found these on the leeward side of a boulder where they were sheltered from the wind.

Last |Next