John W. Snell Photography
---

Home

Red River Gorge
Gallery 1

Contact Info john@johnsnellphoto.com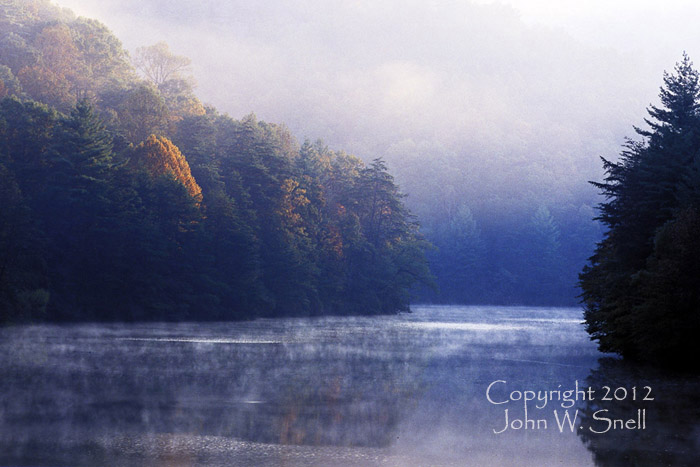 All images and text © Copyright John W. Snell, 1999-2012.
This page last updated on July 6, 2012.
Early Autumn Solitude
Across from Natural Bridge State Park is Mill Creek Lake, a small body of water enjoyed by canoeists and fishermen. For the unhurried, it is relished purely for its quiet, misty awakenings.

Last | Next