John W. Snell Photography
---

Home

River Cities of Kentucky



Contact Info john@johnsnellphoto.com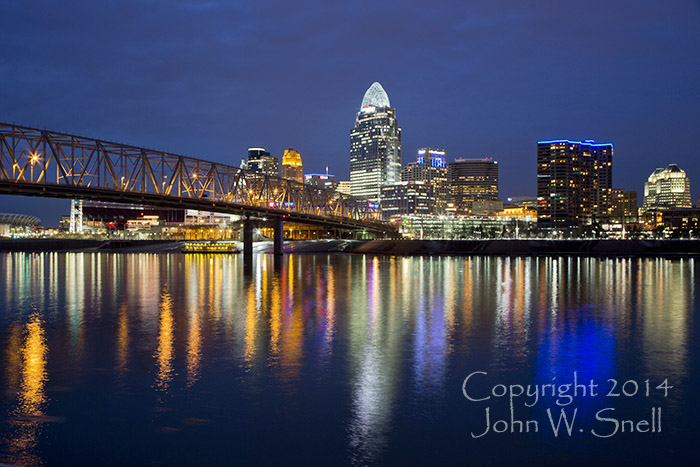 All images and text © Copyright John W. Snell, 1999-2014.
This page last updated on February 7, 2014.
Cincinnati at Dusk
The sun had set 30 minutes ago far to the left of this scene, but there was still enough ambient light to provide some nice blue sky above Cincinnati's skyline.

Last | Back to River Cities Page