John W. Snell Photography
---

Home

Red River Gorge
Gallery 3

Contact Info john@johnsnellphoto.com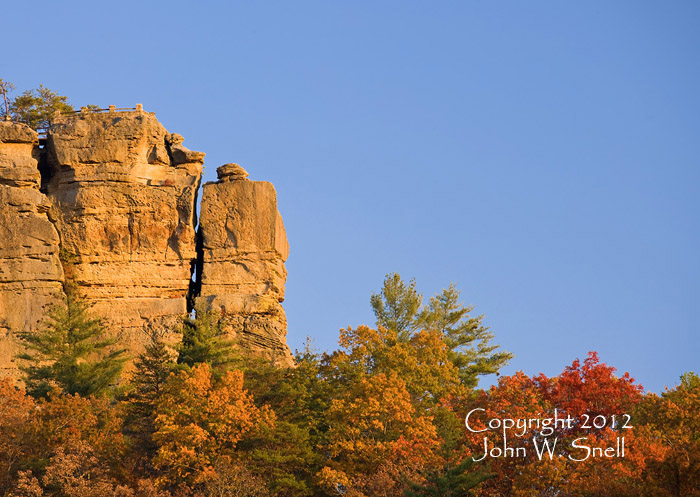 All images and text © Copyright John W. Snell, 1999-2012.
This page last updated on July 8, 2012.
Chimney Rock Autumn
Chimney Rock is one of the best known rock formations in Red River Gorge, and this vantage point is the one from which it is most often photographed. Autumn colors add a nice touch!

Last |Next