John W. Snell Photography
---

Home

More Keeneland & Horses



Contact Info john@johnsnellphoto.com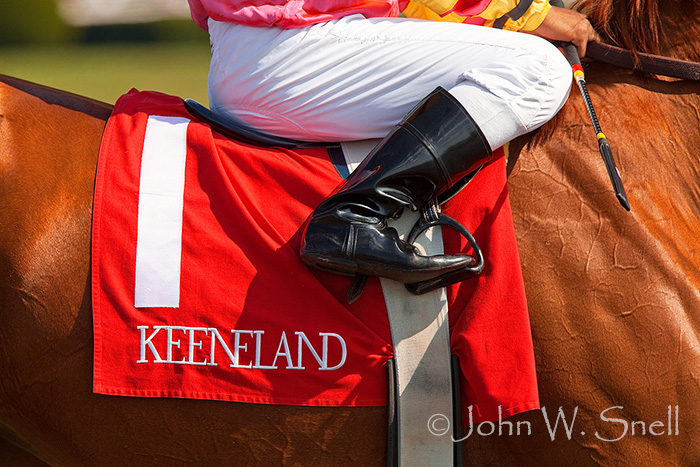 All images and text © Copyright John W. Snell, 1999-2018.
This page last updated on August 30, 2018.
Before the Race
This vignette of a saddle cloth, jockey's boot and whip, along with a glimpse of a hand on the reins really tells a bigger story about the beauty of horse racing at Keeneland. This image, as well as all others on this website, is available for purchase. Click here to learn more about acquiring your own copy today!

Last | Next