John W. Snell Photography
---

Home

More Keeneland & Horses



Contact Info john@johnsnellphoto.com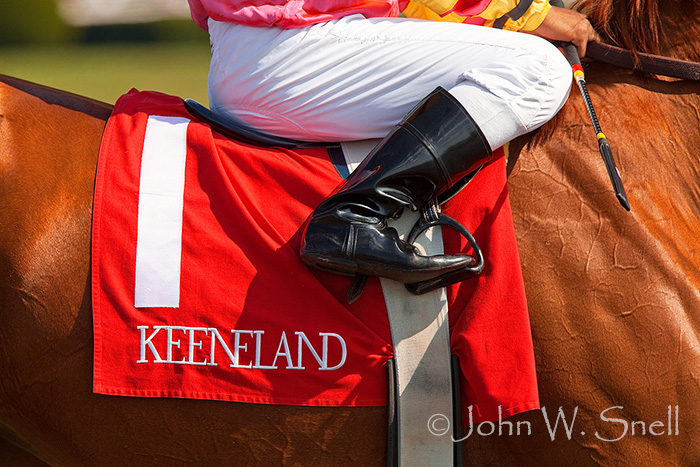 All images and text © Copyright John W. Snell, 1999-2009.
This page last updated on December 10, 2009.
Before the Race
This vignette of a saddle cloth, jockey's boot and whip, along with a glimpse of a hand on the reins really tells a bigger story about the beauty of horse racing at Keeneland. The image is shown here as I prefer to mat it, using all black mats with a red core on the outer one. Click here to learn more about acquiring your own copy today!

Last | Next