John W. Snell Photography
---

Home

Red River Gorge
Gallery 4

Contact Info john@johnsnellphoto.com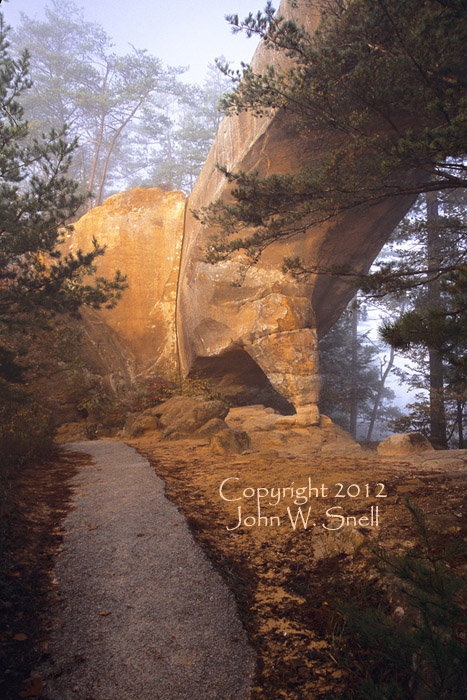 All images and text © Copyright John W. Snell, 1999-2008.
This page last updated on August 30, 2008.
Arch in the Mist
Sadly, many popular rock formations are rendered almost unphotographable because of grafitti carved or spray painted on the rocks by disrespectful visitors who visit the gorge. I took this early morning photo of Sky Bridge just weeks before one of the supports was defaced with black spray paint.

Last |Next