John W. Snell Photography
---

Home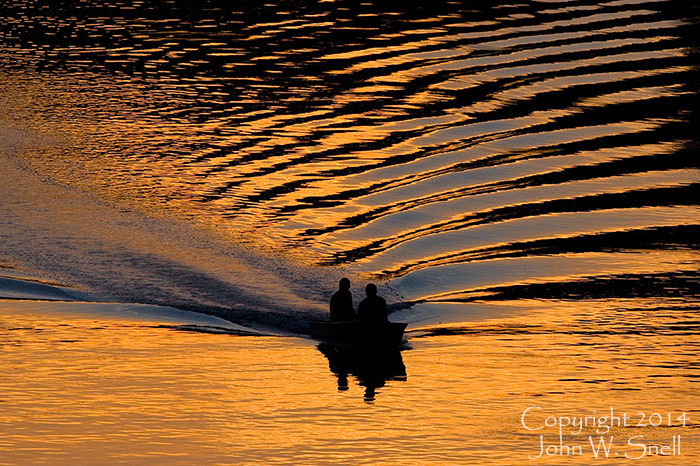 All images and text © Copyright John W. Snell, 1999-2014.
This page last updated on January 17, 2014.
After the Last Cast
As I stood on a bluff above Lock 14 on the Kentucky River at Heidelburg, Kentucky late one July afternoon, I noticed two fishermen in a small boat puttering its way upriver to a launch ramp below. The wake from the boat artistically painted the river with alternating patterns of orange, black and steel blue.

Last | Next