John W. Snell Photography
---

Home

Red River Gorge
Gallery 3

Contact Info john@johnsnellphoto.com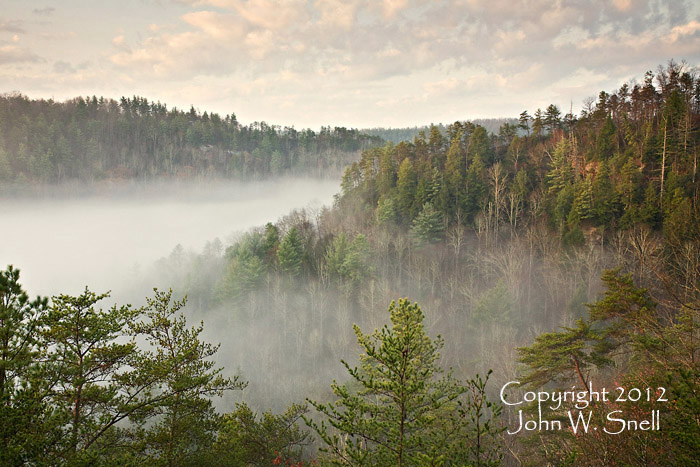 All images and text © Copyright John W. Snell, 1999-2012.
This page last updated on July 8, 2012.
Adrift
Typically, when I make an early morning visit to Sky Bridge, I'm looking for photos of the bridge itself. On this particular April morning, the bridge was my platform as I recorded this peaceful scene of forest with drifting fog and clouds.

Last |Next